ABOUT Friends of Serpent mound
Friends of Serpent Mound (FOSM) consists of individuals and organizations that care about and recognize the value in preserving The Great Serpent Mound Park.
FOSM was created from a committee of the Adams County Travel and Visitors Bureau (ACTVB) starting in 2004. During that year the ACTVB Committee started meeting with Park Manager, Keith Bengtson and other representatives from the Ohio Historical Society (now known as the Ohio History Connection or OHC), with the purpose of offering assistance with esthetics and accessibility to the park.
Although FOSM has worked with the shifting management of the park, from OHC to Arc of Appalachia (ARC), and back, we stand alone as a non-profit support group to The Great Serpent Mound Park and other local ancient indigenous sites. We continue to work with these organizations, along with the Archaeological Conservancy, Heartland Conservancy, The Alternate Universe and others.
We recognize the multitude of alignments incorporated within the design of the effigy mound. Many of our events center around and honor these alignments. FOSM President Jeffrey Wilson created this image to show all of the alignments – Ohio Earthworks -The Great Serpent Mound
If you have questions pertaining to the day to day operations of the park, like hours and permit requests, please visit the Ohio History Connection's Website.
If you watched the new Netflix Series "Ancient Apocalypses" and you are displeased with Graham Hancock not being allowed to film at the park. Then please, use the Ohio History Connection's contact us page.
Since 2004, FOSM has helped bring Serpent Mound to the World and the World to Serpent Mound through events. By supporting pre-existing events and creating new ones.
One of the highly asked question is "Why was Serpent Mound built?" This is a question that may never be answered. We encourage non-invasive research and offer a platform to learn about the many theories and aspects of the park and its surroundings.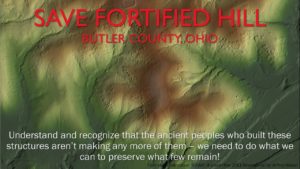 FOSM's purpose is to: Protect, preserve, and promote Serpent Mound and other Native American sites, while facilitating education and experiences for visitors. Learn more about our preservation efforts.
We are now on youtube!
This Summer during our festival, we went live with most of our presentations. The company that oversaw the process, The Strange New Road, also recorded them for us. One can watch three of the presentations on their page and the remainder on our page. Go to our Channel and watch the other three videos from our Playlist.
Our FOSM President. Jeffrey Wilson did an almost 4 hour interview with The Strange New Road's Podcast on Serpent Mound and the Friends of Serpent Mound. Watch it here.
Catie SingingEagle
Facebook Recommendation
"Friendly good people, nice place."
Brian Wilkes
Facebook Recommendation
"A good group of people examining diverse understandings of the ancient earthwork."
Angie Miracle
Facebook Recommendation
"An amazing experience with amazing people.
Feeling blessed."
Scott Michaels
Facebook Recommendation
"This looks like a fabulous opportunity to join with others who are respectful and in awe of the Serpent Mound right here in OHIO. Looking forward to attending the Solstice Celebration!"