ABOUT Friends of Serpent mound
Friends of Serpent Mound, or FOSM for short, is made up of individuals, organizations, and businesses that care about and see the value in preserving the Great Serpent Mound Park.
FOSM was created from a committee of the Adams County Travel and Visitors Bureau (ACTVB) starting in 2004. During that year the ACTVB Committee started meeting with Park Manager, Keith Bengtson and other representatives from the Ohio Historical Society (OHS), now known as Ohio History Connection (OHC) to see how we could help improve the esthetics and accessibility to the park.
During one meeting it was decided that to show OHS our determination and that people in Adams and the surrounding counties cared about the Serpent Mound Park, we held a membership drive. In less than 2 months OHS went from 6 members in Adams County to over 100! The committee had OHS' attention (plus that of the local residents!) and so FOSM was born.
In 2009, OHS contracted with the Arc of Appalachia to manager Serpent Mound and Fort Hill. We are not a volunteer group for either OHS or the Arc, but a support group to Serpent Mound Park and other Native American Sites.
Since 2004, FOSM has helped bring Serpent Mound to the World and the World to Serpent Mound through events. By supporting pre-existing events to creating new ones.
One of the highly asked question is "Why was Serpent Mound built?" This is a question that may never be answered but learn about many theories and aspects of the park and its surroundings.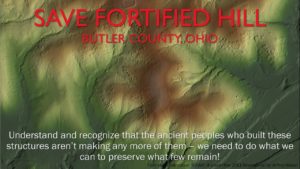 FOSM's purpose is to: Protect, preserve, and promote Serpent Mound and other Native American sites, while facilitating education and experiences for visitors. Learn more about our preservation efforts.
Catie SingingEagle
Facebook Recommendation
"Friendly good people, nice place."
Brian Wilkes
Facebook Recommendation
"A good group of people examining diverse understandings of the ancient earthwork."
Angie Miracle
Facebook Recommendation
"An amazing experience with amazing people.
Feeling blessed."
Scott Michaels
Facebook Recommendation
"This looks like a fabulous opportunity to join with others who are respectful and in awe of the Serpent Mound right here in OHIO. Looking forward to attending the Solstice Celebration!"