How can one help?
Since FOSM's conception, it was always more about what can we DO? As we were a bunch of able bodies willing to DO the things that needed doing. Then as we grew, we found that yes we can DO A LOT, but there are things that we don't know and bringing them here to learn from can require funds. We always worked on having projects in mind before asking for money, but have learned that sometimes having the money first can move things along faster.
We still have projects, for those who like to know what their money is being used for and then we also have other ways one can support us, by just doing what they normally do, shop! Choose us as your support organization with Kroger or Amazon Smile and those two companies will donate to us a % of what your total is. We are also on Facebook, and have had members raise money for us on their birthday's.
Want to be more active? – Please, Become a Member!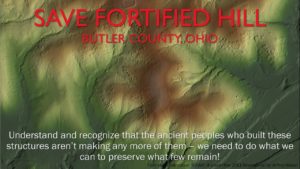 Donate directly to us and help us
Help with…
Preserve properties
Support our events to get more presenters
Bring Back the Serpent Mound 20!
To make a donation to FOSM at PayPal's Giving Fund.
Kroger
You can now contribute even more easily to the efforts of the Friends of Serpent Mound through your everyday grocery purchases at Kroger and their various banners of stores including Ralphs, Smiths, Frys, Fred Meyer, Quality Food Centers, and Dillons!
Go to https://www.kroger.com/
1. Create a digital account.
A digital account is needed to participate in Kroger Community Rewards. If you already have a digital account, simply link your Shopper's Card to your account so that all transactions apply toward the organization you choose.
2. Link your Card to an organization.
1. Sign in to your digital account.
2. Under you Name, click "My Account"
3. On the left, choose "Community Rewards"
4. Enter the name Friends of Serpent Mound or NPO number JF976.
3. Then click "Save".
Thank you for your support!
Facebook
Members and Friends of FOSM help raise money every year with Birthday or specially created Fundraising Campaigns.
Learn more here at our Facebook Fundraising Page.